Track your weekly revenues with the History of your activities.
Every Monday you will be able to access to a recapitulation of your last week's activities. By clicking on the history of your activities, you can see your exact remuneration depending on the payment model used for your campaign.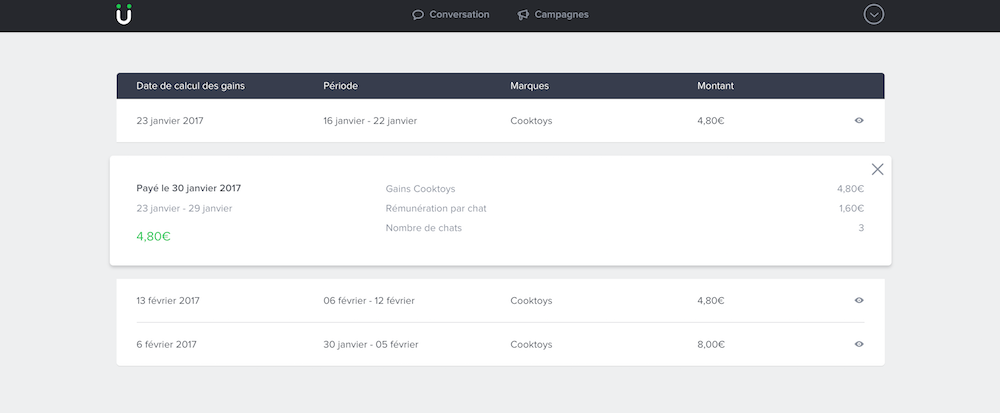 Don't be surprised if some of your previous data is not available ! The recapitulation of activities are only available from 16 janvier 2017.