You can't seem to receive any chats or they stopped coming your way. Incoming chats flow are based on several things. 
Availability
First of all, have you checked your availability status? You should be "Available":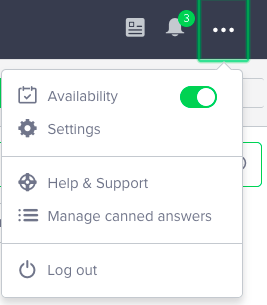 Website traffic 
The number of visitors on a website can fluctuate depending on time, day or season, therefore, the volume of incoming questions can vary.   
Targeting strategy
The targeting strategies are based on several criteria (page viewed, average time spent on a page, etc). These strategies will differ from one brand or website to the next.  
Number of connected experts
If several experts are logged in simultaneously, it will logically reduce the number of chats each of them can receive. 
Plateforme failure
If conversations completely stop coming your way, a temporary platform failure is likely. You can subscribe to and check the ibbü status page, in order to monitor the evolution of the situation in real time.