There is some cases when the disconnection/expiry message appears:
1/ Your session has expired
This message appears when your identifier (access_token) is not valid anymore. This is the case after 24 hours of inactivity on the conversation panel. A reconnection to your desktop conversation panel makes you get an up to date identifier (access_token) and give you back your accesses.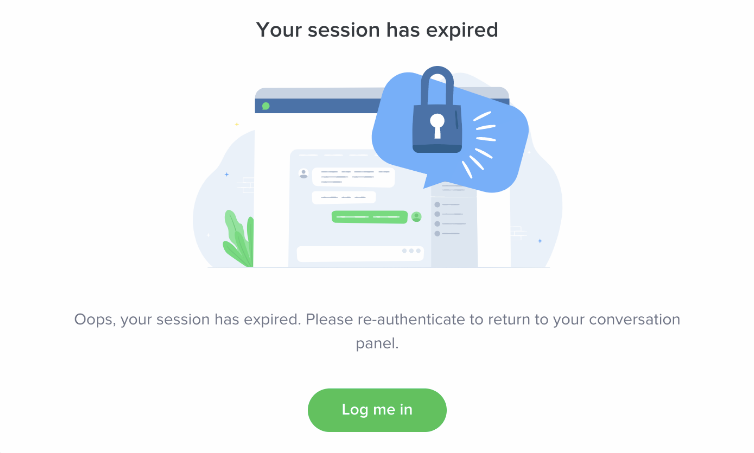 2/ You have been disconnected from your previous session
This message appears when you launch the desktop conversation panel with several tabs or different browsers. Hence, you are automatically logged out. The desktop conversation panel can keep running only with one tab and one browser.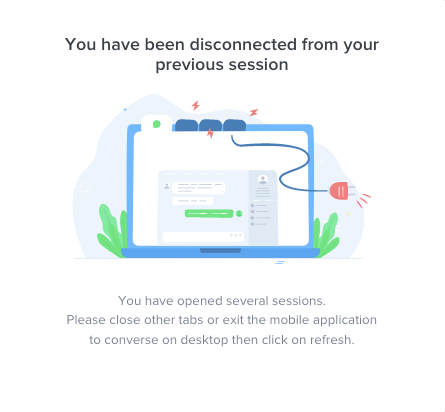 Disconnections issues of the desktop conversation panel occur when micro-disconnections that are related to internet connection volatility come up.
As the chat is more sentient than classical web browsing, some micro-disconnections may occur. They either do not impact or impact a bit, but they disconnect from the ibbü desktop conversation panel.
Here are the different possible causes:
A WiFi connection rather than a wired connection
WiFi connections are not recommended because they may suffer from volatility more often.
An insufficient bandwidth (especially during the use of audio and video stream services)
A bandwidth test made in this website www.speedtest.net allows you to know the state of your internet network.
The antivirus, the proxy, or the firewall of your network can block exchanges made on the iAdvize servers.
Please try to disable your antivirus or firewall in order to see whether there is some improvements or not.
Please do not hesitate to check your hardware setup .