Closing the discussions is an essential step in handling a conversation. At the end of each discussion, remember to close and qualify the conversation.
Closing a conversation
Qualify the conversation
Add a note to end the conversation
1. Closing a conversation

Once the exchange with your visitor is over, it is necessary to close the discussion in order to start a new one.
Once the chat is closed, the visitor will be notified their chat window will automatically minimize after 5 seconds.
You can close a conversation by clicking on the close icon

on the mobile app, or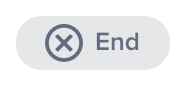 on the desktop desk.

After you clicked on the icon, a window will appear to ask you to qualify this conversation.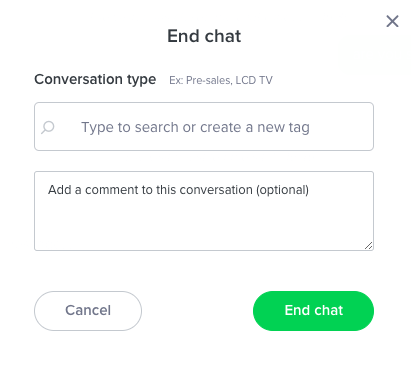 2. Qualify the conversation
It can be helpful to qualify your conversations to allow administrators to better understand what does this conversation about.
It can be mandatory or optional based on your administrators' setting
Use one of the tags from the "Conversation Type" drop-down menu.

Desktop display: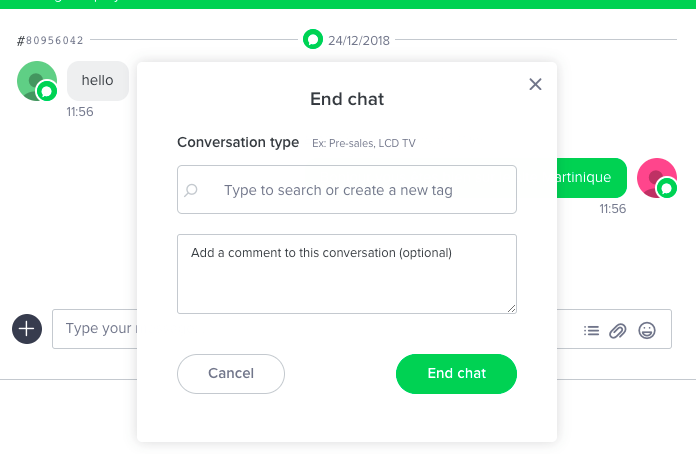 Mobile display:
3. Add a comment to the conversation
In addition to the qualification discussed above, you can also add a comment to the conversation. This can be a comment about your exchange with the visitor and will be available for the administrator to read afterward. By adding a remark, such as an error on the page, a problem often noticed, etc. , you can help the site to improve its products or service.