To improve the customer experience and ensure experts are asking the proper questions to visitors on the site it is essential to know the difference between 'question & answer vs sales question'.
What is the difference between a QnA Service and a Sales Service?
QnA service is when you ask the visitor a non-open ended, short in length question then they provide a short reply back. This type of question usually leads to visitors leaving the conversation, and not purchasing.
Sales service questions prob at the visitors inquiry to determine what their exact needs are and provide a further sight on the product. These questions are usually open-ended questions to improve your customer insights. 🚨 Asking sales service questions leads to higher CVR & CSAT, as you help the visitor explore and find the perfect product for them.
Ready to see real life scenarios? See example below.
QnA Service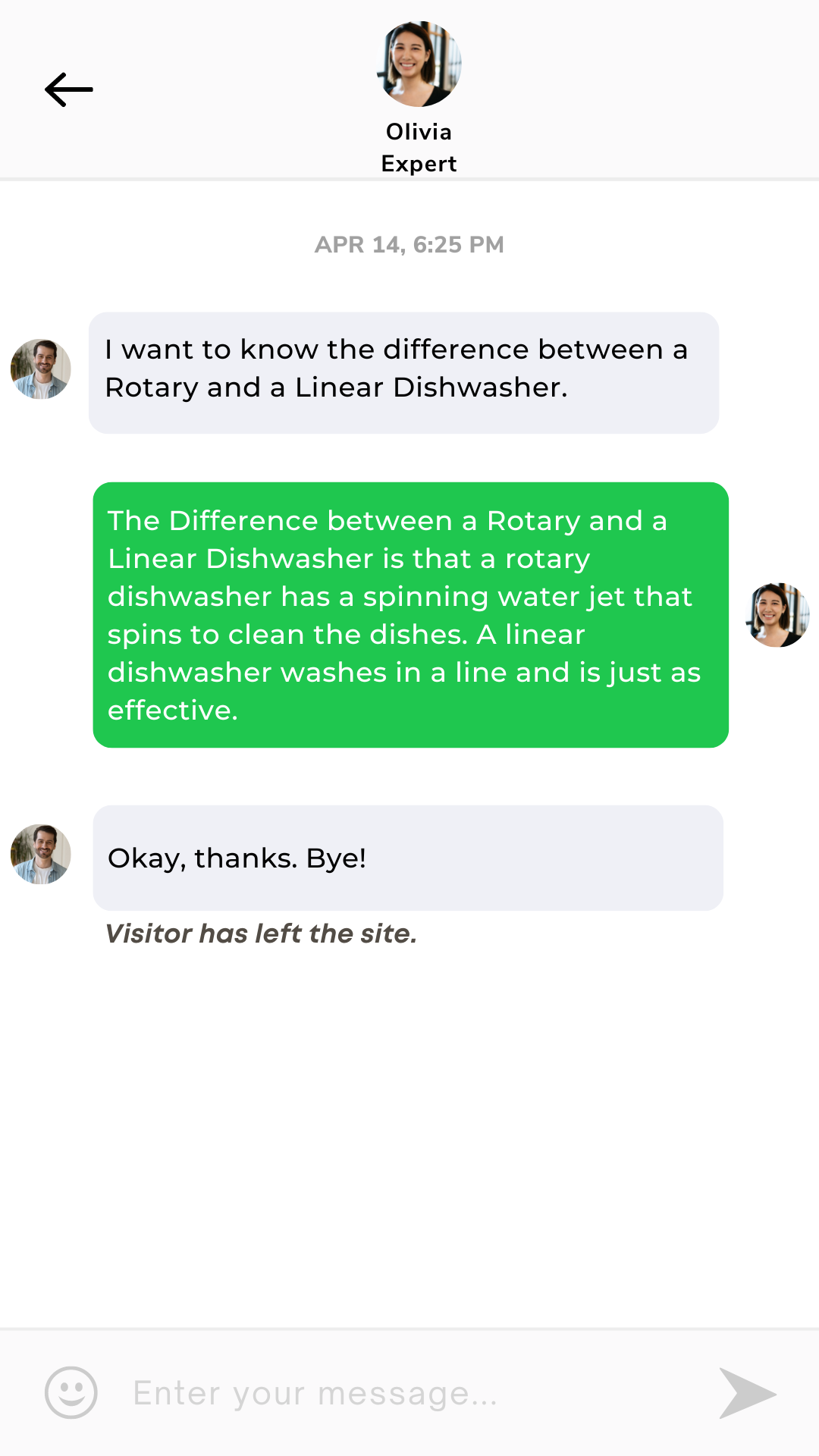 Sales Service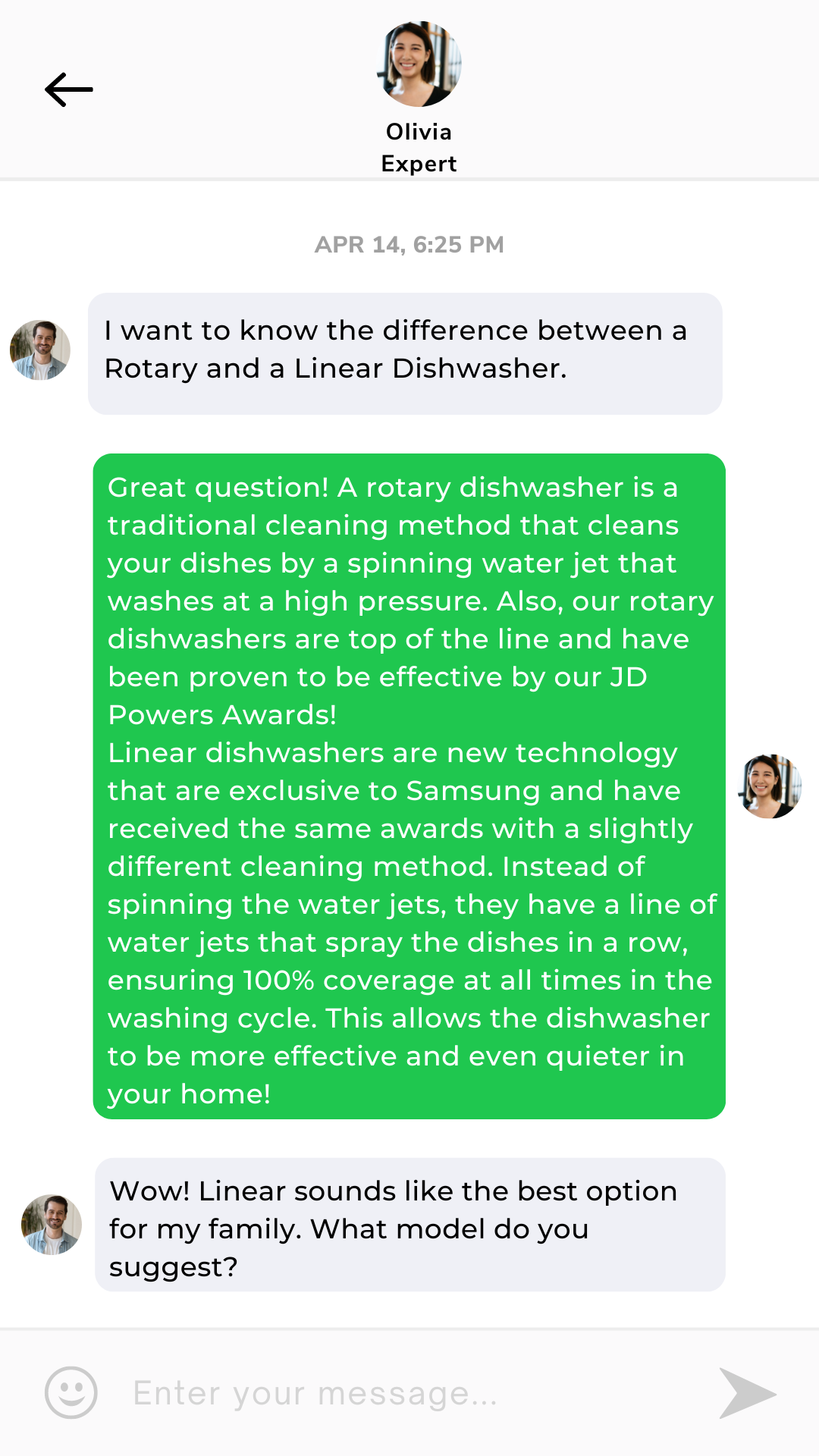 While both answers contained the information the customer was looking for, the sales service provided more insight into the feature and referenced reasons the customer should purchase it. The answer also opened the door for an upsell, but citing that while both would wash dishes, linear dishwashers tend to be more effective and quieter. Customers are looking for that 'Wow factor" to create a need for them to buy that model and without it, they may just take the answer and go.
Open Ended Questions
One of the best ways to identify customer needs are by what we call open-ended questioning. These are different than close-ended questions because they do not end in a Yes, No, or other one-word answer. This is effective because it allows our experts to effectively determine the needs of the customers and sell accordingly.
⭐️ Tip: never ask a question to a visitor that will result in a yes or no!
Please see some of these examples below to compare and contrast customer answers:
Close-ended Questions:
o Did you like your old refrigerator?
o Have you owned one of our products before?
o What is the size of your laundry space?
Open-ended Questions:
o What did you like or not like about your old refrigerator?
Oh I loved how big my old fridge was and I want something the same size. I didn't really like how loud it was when it turned on though.
o What features do you like best about our products?
I think the Family Hub is really cool, I want to learn more about it because a screen on a fridge seems crazy!
o Our washers and dryers come in many different sizes, what size would be right for you?
I'm not really sure, my laundry room is kind of small at 34 square feet. My old units were stacked, can I have ones like that?
In these questions, you can see that we're asking the same information. However, the open-ended questioning allows for a greater exploration of customer needs and helps align the expert into gathering a recommendation more effectively. In the laundry room example, both questions were asking about the size of the space, but the open-ended version allowed the customer to talk about how they needed a stacked set. Open-ended questioning is all about having a conversation with the customer while close-ended questioning is more of an interrogation. Which one leads to an overall better experience? Open ended!